Children of Reception age follow the Early Years Foundation Stage curriculum within Class 1.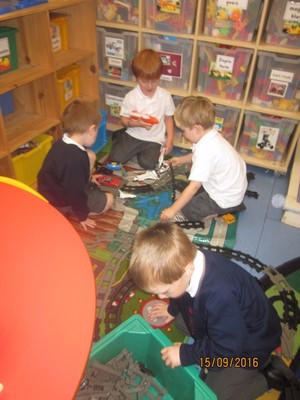 The Foundation Stage team work closely with the village playgroup to form good links with parents and children, and ensure a continuity of care as children move from playgroup to 'big' school. The children have plenty of opportunity to 'learn through play' in both adult-led and child initiated learning.
In Class 1 much of the curriculum is covered in themes that embrace a number of subject areas which may well include work on history, geography, science, maths, religious education and English.
At Coaley School we work a 'cross-curricular' curriculum. This recognises the contribution of different subject areas, but presents them to your child as common theme. As your child progresses through the school our aim is to provide a balanced range of such topics. At other times some skills are addressed in specific subject based lessons e.g. maths, please have a look at our maths learning below.
We have been learning about number and place value. We have then been using our knowledge to help us with our addition and subtraction.
We have been all about YesUCan and having a positive mindset to new challenges.
Declan was a super star he said "My neurons are connecting and my brain is getting bigger" Well done Declan!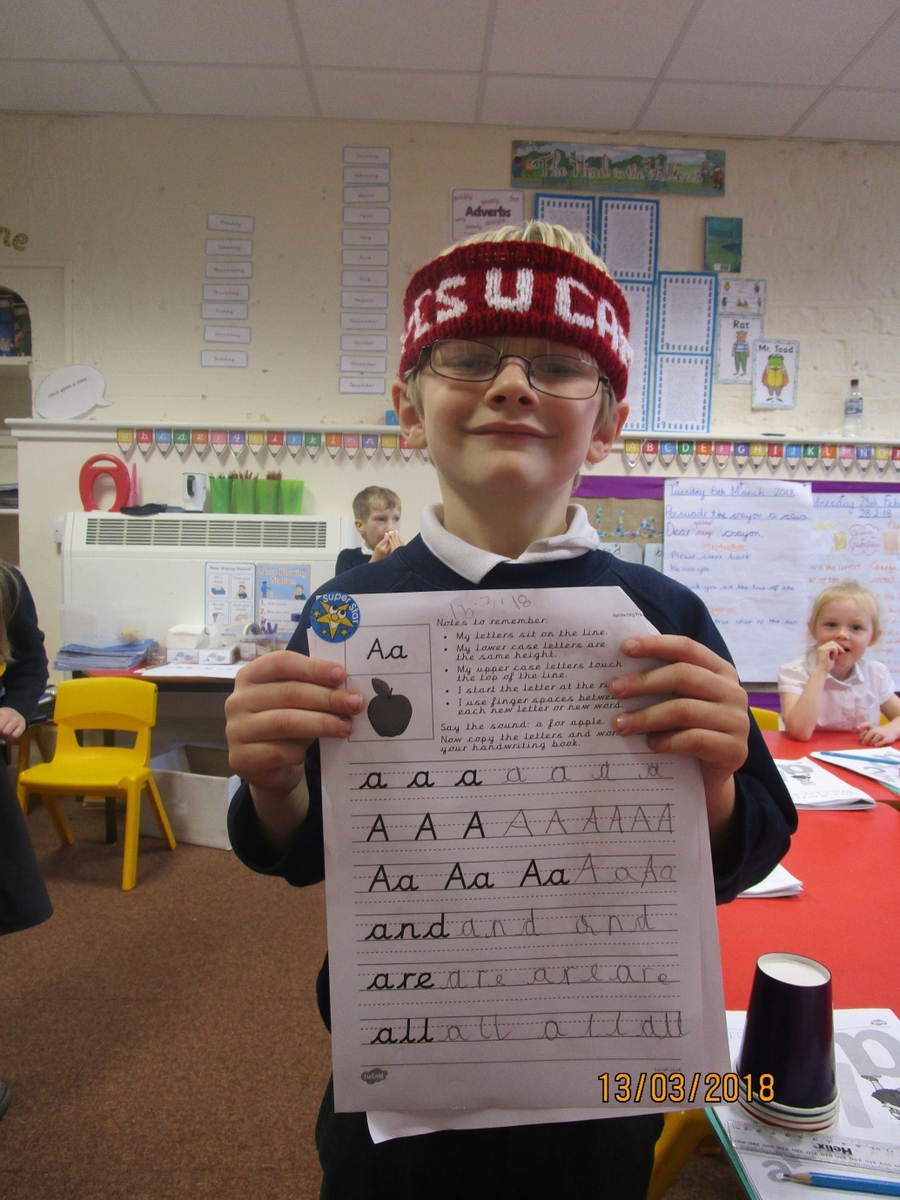 Reading
Curriculum
Phonics
At Coaley Church of England Primary school we use Letters and Sounds to teach daily Phonics. Letters and sounds is a resource published by the Department for Education and Skills which consists of six phases.
Phonics is about learning and applying the individual sounds of letters, these are called phonemes. For example, 'sh' in ship, 'oa' in boat or 'igh' in light. These phonemes are then blended or pushed together to read words and segmented or pulled apart to write words. Children start to learn phonics from the very start of Foundation Stage through to Year Two and beyond. We support children in developing their listening skills from an early age in order for them to progress onto learning about letters and sounds. We introduce these sounds in a fun and engaging way in daily 20 minute sessions. We also teach children how to read and write high frequency words in every phonics session. These are words that appear most frequently in reading books and that they need to be able to read and spell. Some are easier to read than others as children can 'build them up' or 'sound them out' using their phonic knowledge. Others you cannot as easily, and are called tricky words. Each phonics session is structured around four areas.
Review – Practise previously learned graphemes (letters) and the phonemes (sounds) they make
Teach – Teach new graphemes and the phonemes they make along with tricky high frequency words
Practise – Practise blending to read words with the new grapheme and phoneme it makes. Practise segmenting and spelling words with the new grapheme and phoneme it makes.
Apply – Read or write a sentence using words containing the new graphemes as well as high frequency words.
Reading
At Coaley Church of England Primary School we follow the Oxford Reading Tree schemes for reading and these are in stages as shown below:
Age 4 – 5
Year: Reception
Band: Pink | Level: 1
Band: Red | Level: 1+, 2
Band: Yellow | Level: 3
Age 5 – 6
Year: 1
Band: Blue | Level: 4
Band: Green | Level: 5
Band: Orange| Level: 6
Age 6 – 7
Year: 2
Band: Turquoise | Level: 7
Band: Purple | Level: 8
Band: Gold | Level: 9
Band: White | Level: 10
Band: Lime | Level: 11