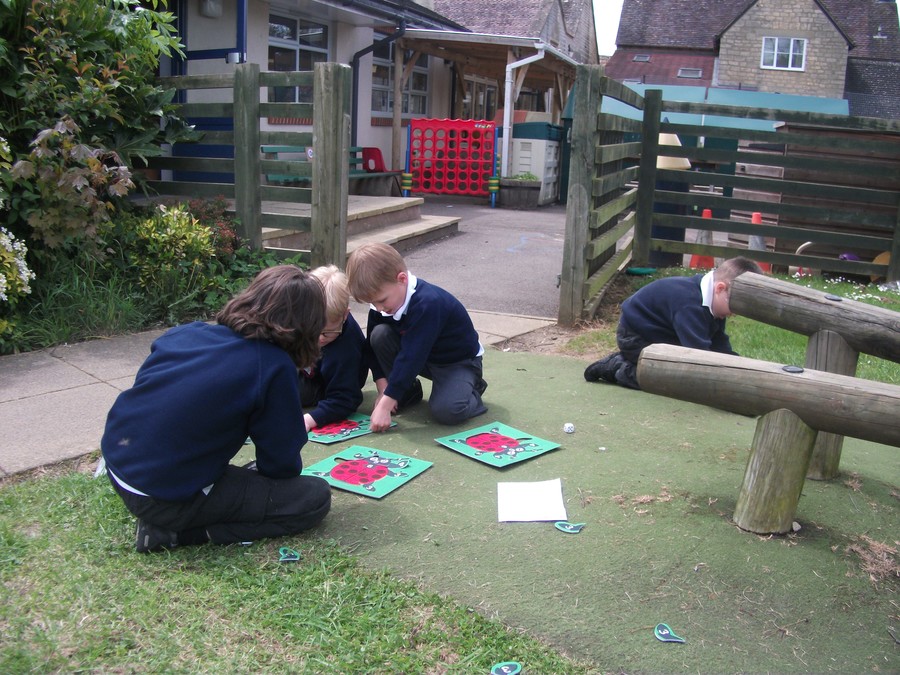 The School is fortunate in having a large playground and a field offering a fine view of the Cotswolds. There is plenty of outdoor play space for the children and a small woodland area with several living willow structures that are used for imaginitive play especially at lunch-times. All children (and adults) are encouraged to have a pair of Wellies in school so the very most can be made of the field and garden areas, even in the most inclement of weather.
The playground has colourful markings to enhance children's play, an adventure trail and a climbing wall.
The school pond and nature area are used as an outdoor classroom, with pond-dipping, art activities and creative writing sessions held on a regular basis.
All of the grounds are used for the development of outdoor sports skills. PE is an integral part of our curricular provision and all the fomative sports skills are taught from an early age.
Multi-Skills Sports lead on to team-game playing which we address both in school as well as in after school clubs.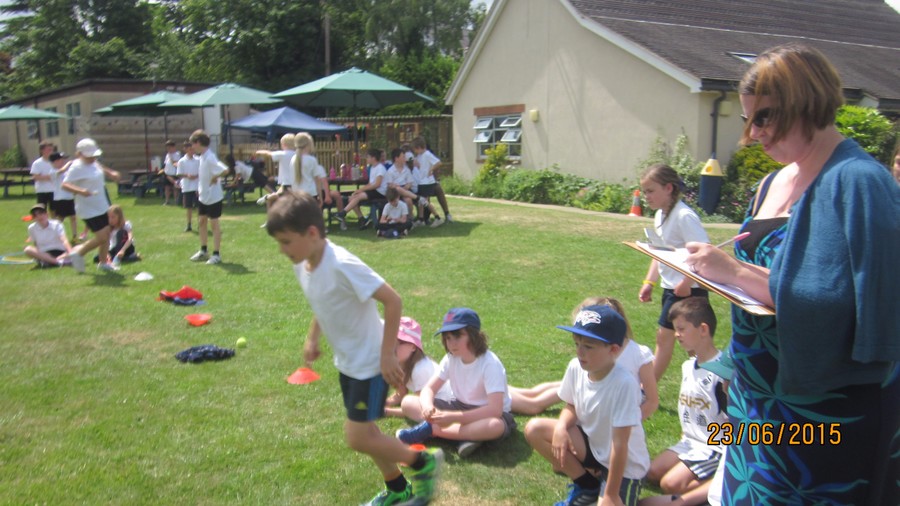 Clubs include: Tag-Rugby, Football, Hockey, Rounders, Cricket and Tennis. Athletics also play a large part in summer sports and cross-country running is also popular.
Every week, come sun, rain or snow, Class 1 have an Outdoor Challenge Afternoon.