Our school is a Victorian school building with extensive grounds. It has been extended to provide three classrooms and a dedicated Early Years area that leads into a separate outside classroom.
The Community-run Playgroup is held within the school, this makes for excellent transition for children starting school in Early Years.
We cater for children aged between 4 and 11 years, from the village of Coaley and its surrounding area maintaining small class sizes with an average of 20 pupils in each mixed aged- class.
Our school is a bright and stimulating environment in which to learn. The displays and welcome given by everyone in the school community reflects the pride which is taken in being a member of Coaley School.
Please click here to make an appointment to come and see us in action.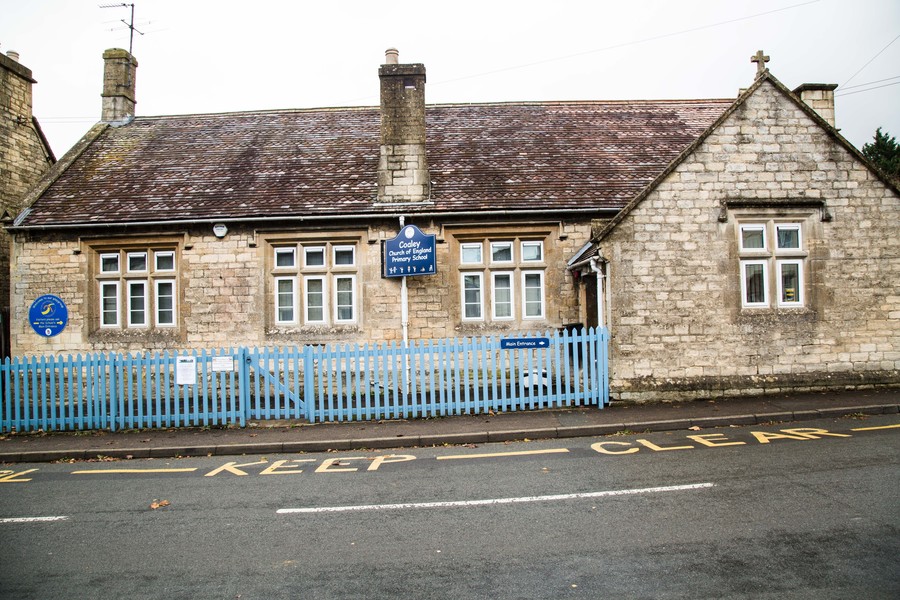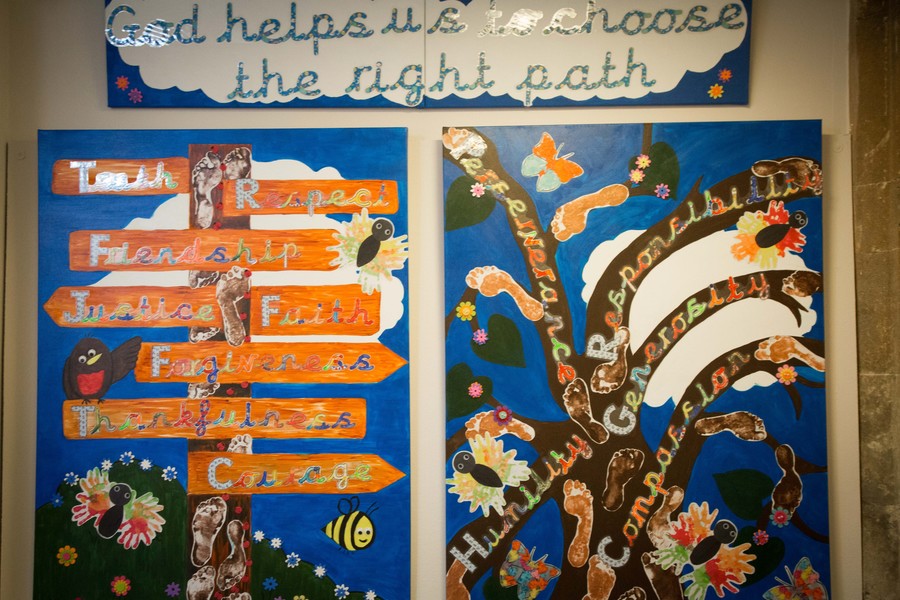 Values and Ethos Statement

Collective worship is integral to our school day and we use 'Values for Life' as a basis for our worship. The whole school have been involved in developing our values. Our values permeate through school and these are rooted in stories from the Bible.

For this year, we have decided to focus on the following values:
Trust, Generosity, Service, Friendship, Faith, Compassion, Thankfulness, Humility, Courage, Forgiveness and Justice.
Our Current values are Humility and Thankfulness. Please click on each word for the current Home School Values resources.

During the week, children will learn about these values through stories. Our Worship Team deliver worship to the rest of the school throughout the year, we use Imaginor 'Jack in the Box' and 'Oscar out of the Box' to support this process. We regularly visit St Bartholomew's Church where Reverend Sue will lead worship with the children. We are really lucky to have lots of visitors from the community who help deliver worship such as Open the Book Team and Alan Jenner.

At the start of half-term children are introduced to the new values and they develop their class prayer spaces. They reflect on these values using the 'Values Reflection Journal' and we send home 'Home School Values' so that children can continue their values learning outside of school within the community. Children also design values certificates which are given out on a weekly basis to children who have shown our values within the week.

Through our School Council we also focus on our British Values which are:
Democracy
The Rule of Law
Individual Liberty
Mutual Respect
Tolerance of those of different faiths and beliefs
Easter Service at St Bartholomew's Church.
Open the Book "The Grand Parade".
Alan Jenner leading whole school worship, Reverend Sue leading worship with the children in Church.
Our Christingle Service involving the whole community.
Our Worship Spaces in school.
"I like the worship space as I can be at peace" Coaley Pupil
"I enjoy writing prayers and thinking of other people around the world" Coaley Pupil
"I can have quiet time here" Coaley Pupil
We teach through Topics and Themes. On the site you will find information about what, and how we teach as well as Home Learning tasks and Topic maps for each class.
Visit the three classes at Class 1, Class 2 and Class 3.Learning Resource pages will contain links to useful learning sites and ideas as to how to help your child at every stage of their schooling
Key policies, procedures and arrangements for , and other links to services you may find useful can all be found within our site.
This link will take you to the performance data for the school published by the DfE

We are really fortunate in having such lovely grounds and make the most of them all year round with outside learning and sports activities as well as picnics and social events for all the family.