PE Sports funding - How it is used...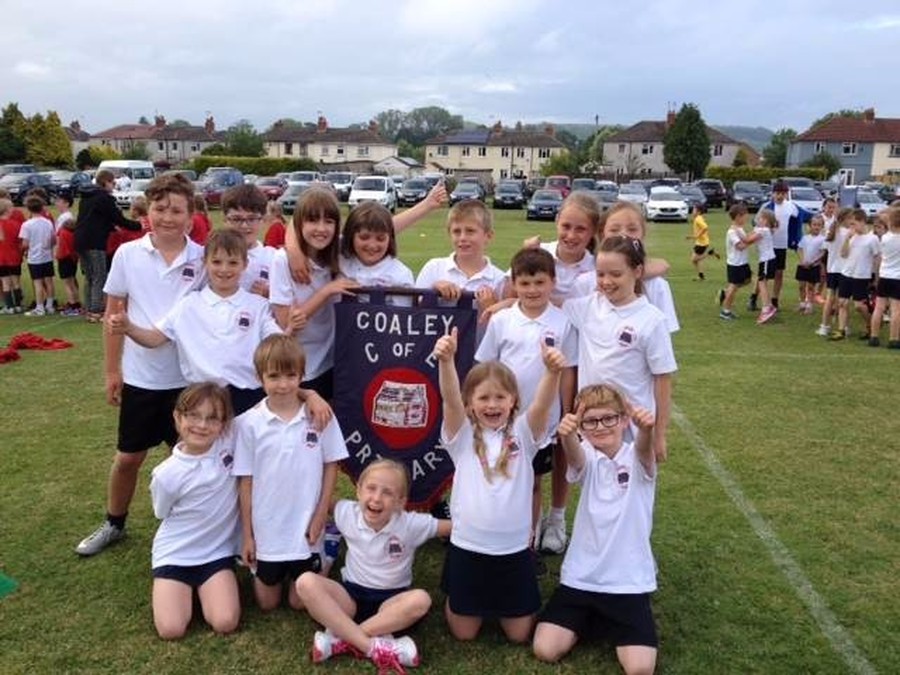 The Government provides additional funding for physical education (PE) and sport in schools.This funding is to be used to improve the quality and breadth of PE and sport provision resulting in increased numbers of pupils developing healthy life styles, raising their performance levels and engaging in PE and sport.
This year it is being used to:
Coach children for sporting competitions, ensuring they can participate in as many as possible

Fund transport costs as appropriate

Purchase team kits for external competitions

Host inter school competitions, utilising our extensive grounds

Fund swimming lessons for all of the pupils from Reception - Year 6

Cycling Proficiency for Y5 pupils
What is the impact of the additional PE funding on pupils?

The impact on pupils of the additional PE and Sport funding is measured at the end of each academic year:
89% of KS2 children have attended a school club this year.
75% of KS2 children have attended more than one school club this year.
82% of KS2 children attended an out of school club this year.
94% have enjoyed P.E lesson and school club activities.
80% of KS2 children believe that attending a school club will help them make 'healthy' choices when they are older.
84% of KS2 children believe they are taught teamwork and fair play skills in P.E lessons and school clubs.
87% of KS2 children think that our school offers a good range of sports covered through lessons and clubs.
42% of KS2 children have taken part in inter-school competitions this year.
82% of KS2 children enjoy inter-class competitions against other classes.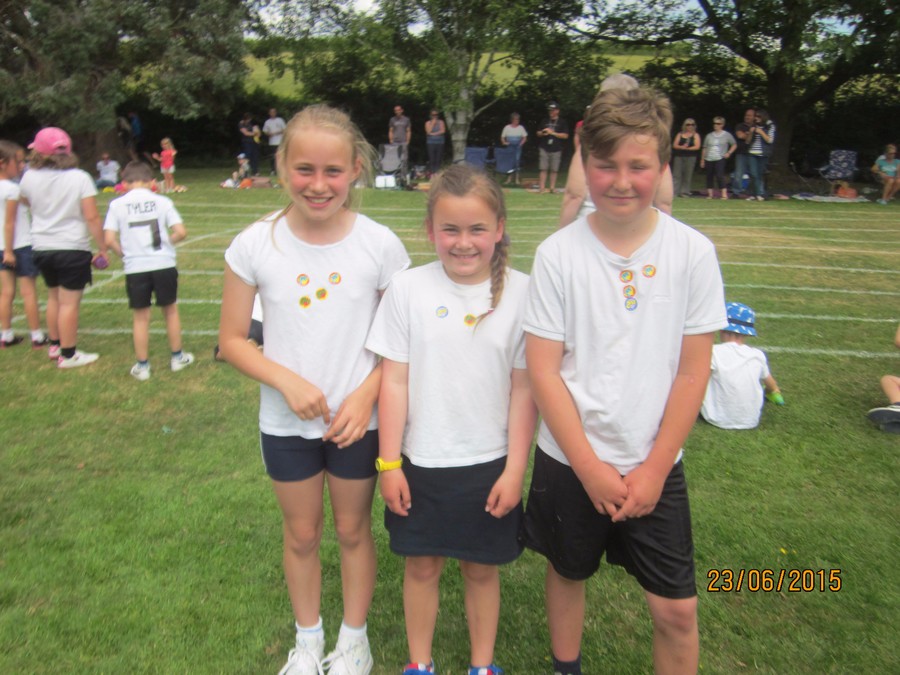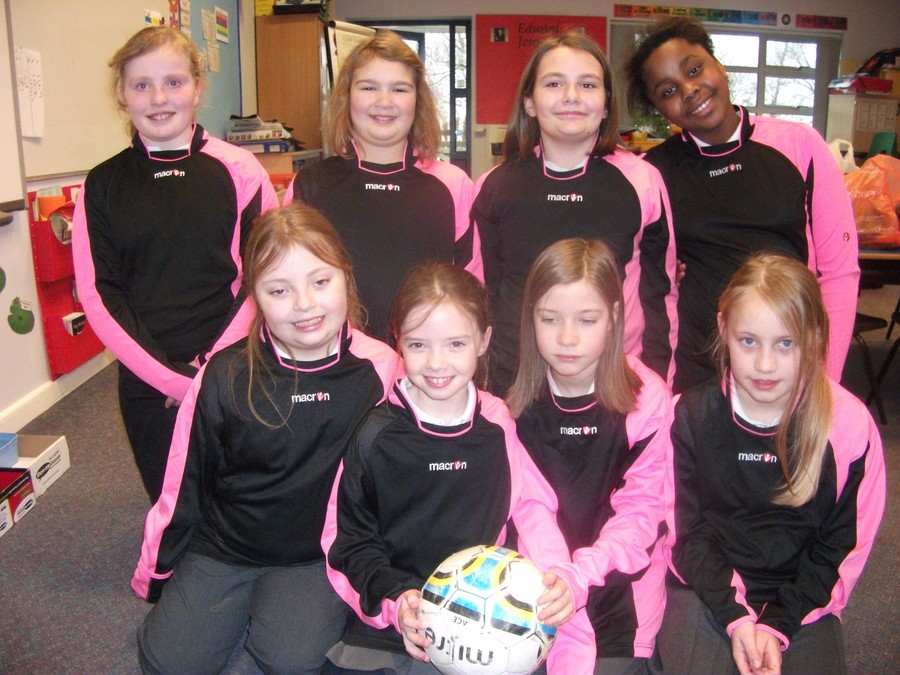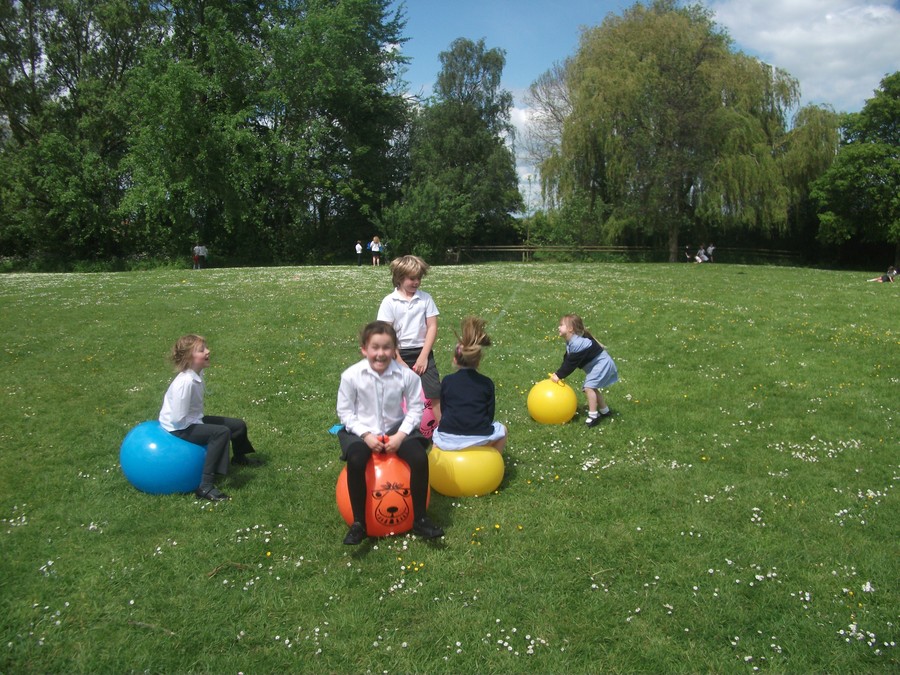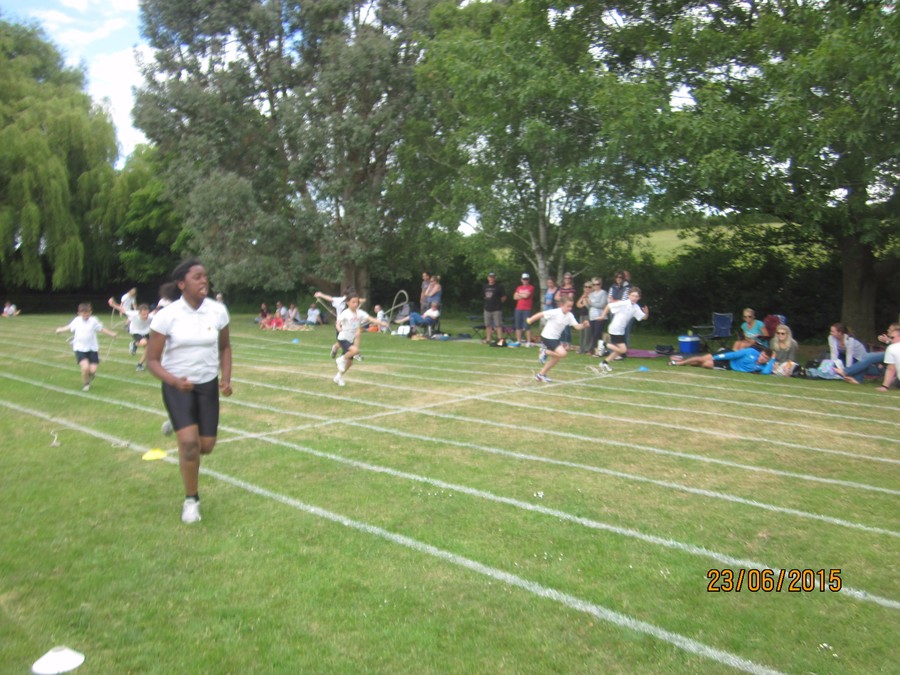 School PE Improvement Plan 2015-2016
1. Objective

2. Success Criteria

3. Key Levers & Actions

4. Staffing & Monitoring

5. Time Scale & Milestones

6. Resources & Budgets

7. Evaluation & Review

To develop interschool competitions so that ~50% KS2 pupils compete with local schools.

An increase in the number of pupils participating in interschool sports competitions to~50%

Inter school competition to be held during each half term inviting at least 2 schools to 2 events per half term one being a Cross country inter school competition.

Holiday sports weeks to be increased and expanded to include pupils from the local schools.

Plan jointly a half term in advance

Planning time and cover supervision

HT & governors to evaluate success

To increase the number of KS2 pupils who regularly play games at playtimes to ~75%

An increase in KS2 pupils playing sport at playtimes to ~75%

Purchase of additional PE equipment for playtimes that is regularly renewed.

Tennis balls/Hoola Hoops/ Skipping ropes/ rugby balls/ basketballs/.

Appoint a person responsible for renewing the equipment and ensuring issues related to its use are solved successfully.

New equipment for September

Autumn half term review of improvements

PE equipment

ordered prior to the start of each term

Review as part of the end of year KS2 PE review

To review the school clubs so that all pupils from

Y1-Y6 are involved each week.

Extend provision to Reception pupils from January

All pupils from

Y1-Y6 are involved each week.

New clubs to be started in September: girls' football?, chess? Gardening?

Past clubs to be 'tweeked' to improve provision.

Set up club timetable

Commencing Sept week 3.

Termly monitoring of club attendance & rewards

New equipment

Review in June

New club timetable Sept.

Review of clubs Feb ½ term

Monitor pupil involvement in clubs and reward pupils at the end of each term.

Use pupil premium to pay for vulnerable pupils to attend a club starting in September

Use pupil profile data to identify pupils

Pupil Premium

Report on impact of premium pupils action to the SMT

Identify six Local community clubs to take one school assembly during the year ie one each half term

Half termly monitoring ensuring success

Review progress each half term.